The Christmas Tree Game 2017 (Live)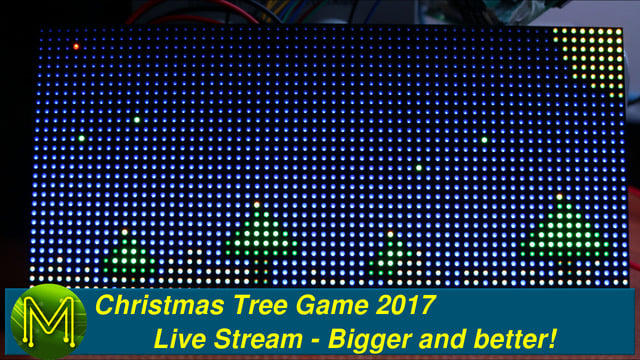 Mick's Christmas Tree Game 2017 - This time it's bigger and better.
CTG 2017
Santa's Elves were a bit miffed at Santa's antics last year and so are causing havoc. So, it's up to you to save the day. From the top of the trees, see how may Elves you can knock out of the sky.
Just click on any button to throw a snowball and the patent pending auto-aim snowball gun should do the trick. There's also a "nuke" option, but be careful! Try not to hit poor old Santa off his sleigh.
Since the North Pole telemetry is so bad, there's a good 5 second delay between pressing the button and a snow ball being thrown!
(You can blame YouTube for that.) See if you can judge the delay.
Go to https://santa.mickmake.com/ to fire the Snowballs.